How far in advance do I need to place an order for my cake?
The more notice you give, the greater chance you have of securing a date in our diary. We recommend at least 6 months for Wedding Cakes & 3 months for all other celebration cakes. We may be able to take orders closer to the date but this depends upon availability. Please get in touch to enquire.
My friend/relative baked my cake, can you decorate it for me?
Unfortunately not. We do not decorate any cakes that were not baked by us. The main reason for this is due to Health and Safety. Whilst we are sure the cake will be delicious, we cannot guarantee to you or your guests what it contains or prove where the ingredients were sourced. Should there be any problems with the cake, it could pose a risk to our reputation and that of our business.
What size cake do I need to order?
The portion table below is a guide only. The number of portions a cake will give will vary depending upon how it is cut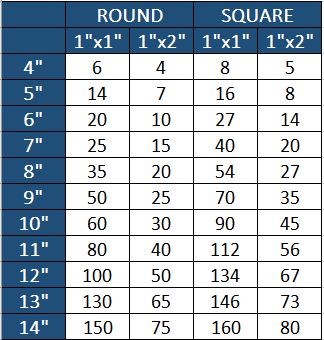 Do I have to pay a deposit?
The deposit is a minimum of 50% of the total order and secures your booking in our diary. Please see Terms & Conditions for full details
When is the balance due for my cake?
The balance can be paid in cash on collection of your order or four weeks prior to delivery. Please see Terms & Conditions for full details
Do you make allergy-free cakes?
Although certain ingredients can be removed from the cakes, they are still used in our kitchen so we cannot guarantee that any of our cakes are completely free of them.
What happens if I need to cancel my order?
Please see Terms & Conditions for full details
What happens if I need to alter my order?
Please see Terms & Conditions for full details
How much are your cakes?
As each cake is individually made to order, prices vary on the complexity & size of the cake. Please contact us to discuss your requirements & request a quote.
Do your products contain allergens?
The customer has a duty to inform us of any allergies such as needing dairy free, gluten free etc. Cake generally has allergens present. If you require a full ingredient list for your particular order please ask.
The 14 allergens which must be advised are: gluten, crustaceans, molluscs, eggs, fish, peanuts, nuts, soybeans, milk, celery, mustard, sesame, lupin, and sulphur dioxide at levels above 10mg/kg, or 10 mg/litre, expressed as SO2.

The allergens present in my cakes are usually:-
Gluten, wheat.
Eggs.
Nuts/peanuts if requested – i.e. peanut butter frostings, fruit cakes etc.
Sulphur dioxide at very low levels can be found in dry fruits, jam, conserves, etc.
Milk.
We cannot guarantee any product made by me or bought in does not contain nut traces. We follow a strict cleaning process before and after every bake to avoid cross-contamination but as we have used nuts in the kitchen it cannot be classed as a nut free environment. 
We will take every care with allergies but we cannot stop people eating it so please advise anyone who has food allergies to be aware.
If you have any questions regarding allergies and our products, please contact us

" 'Hi Lisa
I just wanted to say how great the cake looked and how well it captured the theme. It tasted great too!!"
Tracy